HOW TO REMOVE A FACEBOOK ACCOUNT PERMANENTLY?
Although the present Facebook is one of the most popular social networks, and in some cases there are people who even become addicted to their use, the fact is you can not always find it helpful to or funny, and this makes it become a service that some users prefer to stop using forever.
When we sailed on Facebook notice that almost all its functions appear with an access which is well in sight, it is clear that is not the case with the options related to the elimination of the account, since it is certain that the company will try to all means that you continue to use your service.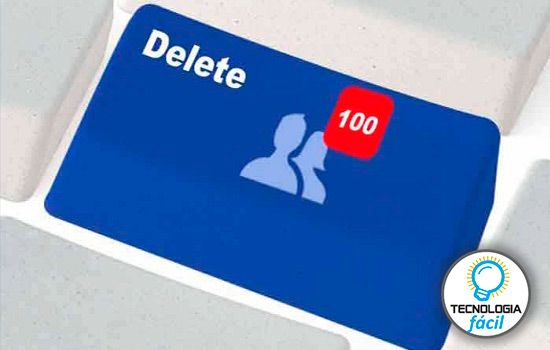 However, there is a simple way to remove a Facebook account permanently, even users who are not entirely sure to completely erase your account, they can always resort to the option to disable it, and then allows reactivate again.
Now if we look for a permanent solution, and we want to eliminate completely and permanently our Facebook account, we follow these steps: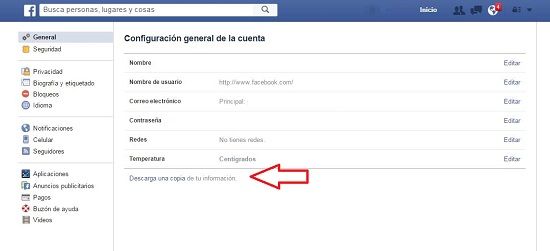 Step 1: It is desirable that before performing the process of deleting the account we perform a backup of all our data from our Facebook account, for which we went to the options menu located in the upper-right corner, click on "Settings" and in the section on"General account Settings", click on the item "Download a copy of your information,"after which we follow the steps indicating the place we go to in this way get back up everything that contains our Facebook account.
Step 2: Once the backup of our data, we move to make disabling our Facebook account, for which we turn to item "Settings", and on the next page click on the section"Security" . We will see that there is a last option "Deactivate your account" and click on the button "Edit" and then on the link "Deactivate your account".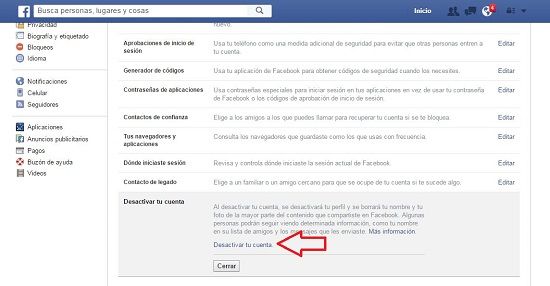 Step 3:
a page is displayed on
the company asked us about the reasons why we want to turn our own.
We choose any of the above, and finally
click
on the button
"Disable".
Recall that far, whenever we want we can to reactivate our account of Facebook. If we want to eliminate it completely and permanently, then we must continue.
Step 4: The first thing we will do is click on the padlock icon in the upper right corner of the page and in the search box write "Delete Facebook account." Then click on "What I have to do to permanently delete my account? ". Now we click on the link that says " Tell "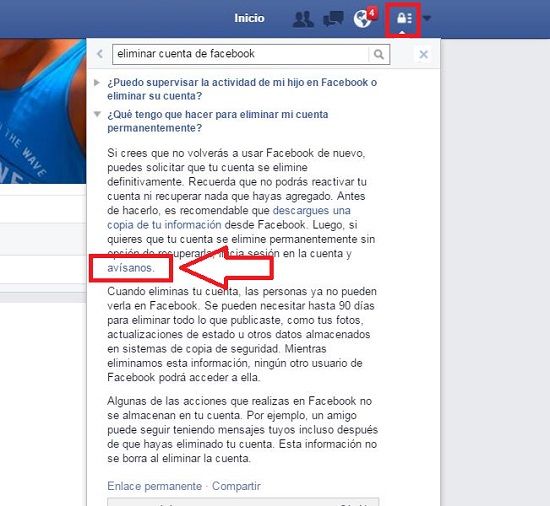 We can also remove our Facebook visiting this link, where you will find the option"Delete My Account", for which we press that button and then confirm the removal of the same.
**